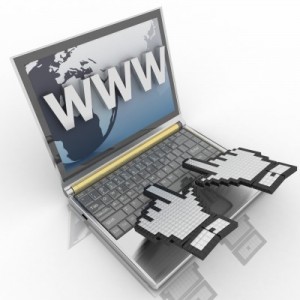 Non-profit Organizations can request that a project be considered for development at AZGiveCamp by using the form on our Contact Us page. You can also call us at (623) 252-GIVE which is (623) 252-4483 , but please be aware that we are staffed entirely by volunteers and will only be able to respond as time allows.
AZGiveCamp Phoenix 2017 (VIII – 3/24/2017)
Stay tuned for a list of the local non-profits we'll serve this year.
AZGiveCamp VII (3/11/2016)
The Non-Profit Organizations helped at AZGiveCamp VII were:
CommunityCause.org is an organization dedicated to matching volunteers with projects in need.  This organization has many needs, and you'll get to select which you'd like to complete.  They need a UI refresh to their website, they need a mobile app that will allow volunteers to subscribe to alerts for volunteer activities in their location and chosen field, and they have many more needs as well.
Rescuing Animals in Need is a charity dedicated to finding homes for abandoned dogs and cats.  They currently save 1/5 of the dogs and cats in Maricopa County that otherwise would be euthanized.  Their new shelter will allow them to do so much more.  They need an intake system website usable by ipads to track arriving and departing animals' characteristics and qualities, allowing the center to better match animals and future caretakers.
Kids at Hope helps us realize that every child is a treasure, and we as treasure hunters need to invest in discovering the treasure in each child.  They're looking to build a national system that matches the adult treasure hunters with the chosen special children to ensure every child's treasure is nurtured.
Living Earth is a charity focused on the Chlue system, a curated search engine for environmental resources.  The current site at chlue.com was a good experiment, but it isn't meeting their needs.  They need a new website that can efficiently search the curated datastore, together with a back-end that allows charity volunteers to efficiently enter new content.
ChampVAProviders.com is an online resource that allows veterans and their families to discover doctors in their area.  The current ASP.NET prototype gives us great start in fulfilling their needs.
AZGiveCamp VI (3/27/2015)
The Non-Profit Organizations helped at AZGiveCamp VI were:
Arizona Burn Foundation Supports burn survivors and their families during crisis, provides aftercare support during recovery, and helps them thrive as children, adults, and leaders in their community. They offer emotional support and temporary housing during crisis, host Camp Courage for children in the summer, and organize smoke alarm installation walks in neighborhoods at high risk for fires.
Foundation for Blind Children Partnering with local community to provide the best services and experiences possible. FBC serves all ages, from cradle to career, and families across the valley who have been affected by vision loss and blindness. FBC believes that vision loss is a diagnosis, not a disability. Always working to prove that life includes a multitude of activities from crossing streets to playing sports.
Generiously.io Year round, community outreach is happening. Generiously.io plans to get in on the action of people helping people through coordinating community obligation with community demand.
TechPhx A non-profit unconference for new media enthusiasts and professionals including bloggers, podcasters, writers, musicians, social media fans and content creators of every kind.
AZGiveCamp V
The Non-Profit Organizations we helped at AZGiveCamp V are as follows:
Page One Literary Center Page One Literary Center is a startup nonprofit creative writing center for youth and adults, ages 6 and up. Their mission is to support the artistic development of writers, build a writing community, and engage the Valley of the Sun in the art and craft of writing.
Valley Leadership For 35 years, Valley Leadership has been dedicated to engaging, educating and challenging current and emerging leaders to take an active role in strengthening and transforming communities. To date, more than 1,800 men and women have participated in Valley Leadership. Today, these alumni comprise a broad leadership network that spans the public, private and non-profit sectors into the highest levels of Arizona government, community, non-profit and business leadership.
Foundations For Students The Foundation for Arizona Students seeks to expand student civic engagement in Arizona, provide greater leadership opportunities for students, and grant students scholarships to Arizona's public universities and community colleges. The Foundation is dedicated to working to increase resources to civic engagement through strategic partnerships and increased funding to register university students, community college students, and high school students to vote. The Foundation works with the Conference of Arizona Student Leaders, the Arizona Youth Town Hall and other organizations that enhance leadership development for Arizona students. The Foundation raises money and provide scholarships to students attending Arizona's high schools, community colleges and public universities in order to increase access and affordability to post-secondary education opportunities in Arizona.
Beta Sigma Phi More information to follow
Arizona Lions Vision Center More information to follow
Pan De Vida Foundation More information to follow
Coolidge Performing Arts More information to follow
AZGiveCamp IV
At AZGiveCamp IV, the following non-profit organizations benefitted from the technical expertise of AZGiveCamp volunteers:
Community Alliance Against Family AbuseThe Community Alliance Against Family Abuse (CAAFA) is a non-profit agency that has been committed to creating communities free of domestic abuse since 1998. Partners represent entities including law enforcement, behavioral health providers, social service agencies, educators, business owners, media groups, domestic abuse survivors, and others. CAAFA addresses domestic abuse using three approaches – prevention, intervention, and community collaboration.
Catholic Community Services Shelter Catholic Community Services in Southern Arizona, Inc. operates four domestic crisis shelters in the southern portion of the state as an extension of the agency mission to strengthen families, support communities, provide compassionate services, and strive for excellence. The four shelters operate 24- hour crisis hotlines to offer information, referrals and crisis counseling to victims of domestic violence. The mission of each of the four domestic violence programs is to assist victims of domestic violence by providing shelter, advocacy, and a continuum of supportive services as well as to promote social change through intervention, prevention, education, and community awareness.
Sailbear Labs A creative, collaborative community consisting of groups of students, ages 12-18, learning filmmaking, creative writing, and how to tell great stories. Leaders of the organization are innovative professionals teaching imaginative students.
Concerned Citizens for Community Health Incorporated in 1975, Concerned Citizens for Community Health is a volunteer, non-profit organization whose mission is to develop services for unmet needs in Scottsdale. For over 35 years, Concerned Citizens has stimulated public awareness and promoted the establishment and expansion of health and human services in the community.
Reggie Sanders Foundation Reggie Sanders started the Reggie Sanders Foundation in Cincinnati, OH in 1992. His connection to autism began when his younger brother was diagnosed with the disease. Mission: to provide those individuals with autism, a lifetime network of opportunities, to become fully accepted, included, and actively participating members of our community, through family support, education, advocacy and public awareness.
CPLC Parenting Arizona Parenting Arizona promotes strong families and improves the lives of children by empowering parents to thrive. Parenting Arizona is a premier provider of Family Support Services throughout the state of Arizona. Parenting Arizona wants to assure a positive and safe environment for all children by providing accessible and comprehensive services to families at risk.
AZGiveCamp GiveCamp is a growing nationwide movement that brings the software development community together with various charities and non-profits. Over the course of a single weekend, software projects are taken from idea to final product in production! AZGiveCamp is the local event to assist Arizona based organizations.